With the nights well and truly drawing in, it's time to cosy up and find that perfect fragrance for the winter months.
At Classic Candle, we're certainly not short of choices! There are many popular fragrance and style combinations to fill your home with a beautiful scent. From 2-wick large jars through to wax melts, and flame-free reed diffuser options, you'll be able to find the perfect winter fragrance combinations for your room.
Winter is now only just around the corner so there is no better time to find that perfect, comforting candle to bring some warmth to your room.
Seasonal Favourites
Of course, all fragrances can be burnt all year round, but certain scents really shine in the colder weather. And as that excitement of the Christmas season begins to sparkle, what better way to make your house a home than with a fragranced candle.
Autumn may be the best fragrance for this time of year. The freshly harvested green hazelnut shell gives way to deep woody cedarwood and roasted oak. Smooth dark hazelnut notes follow in a complex mix of woody notes and greenery.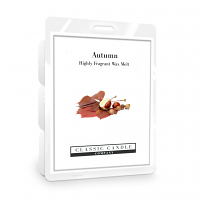 A foodie autumnal fragrance is the earthy, sweet notes of crisp apples falling from the orchard. Combine this with a dusting of spice and sugar and you have our Apple Cider Donut. A real winter warming fragrance of rich apple cider, a base of crisp, sweet vanilla and finished with spicy cinnamon. Above all it's warm, comforting and irresistibly moreish.
Looking out of the window on Chrismas morning and seeing that First Snow is a magical experience! With notes of lavender, jasmine and oak moss are discovered under the melting snow. A true winter fragrance.
Musks, Spices & Wood
Few candles bring more warmth and comfort in the colder months than musks, spices & woods fragrances. One particular range which instantly brings warmth to the home is our Fireside candle. It's reminiscent of a cozy warm cabin, featuring rich wood notes that will make you cuddle up with loved ones. Smoky and relaxing.
Falling leaves offers top notes of cinnamon, citrus, and chrysanthemum. Mid notes of green leaves, sun drenched leaves, and finished with a cedar and pecan base.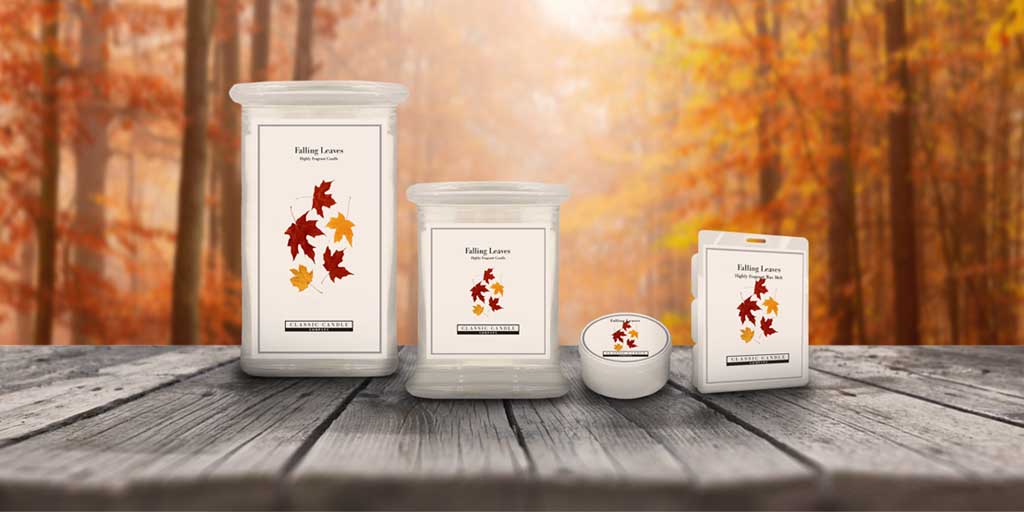 Both frankincense & myrrh are derived from tree sap and are prized for their alluring fragrance. It's one of the classic winter fragrance combinations. Our take on this fragrance offers a powerful blend of precious woods, hints of spice & musk and finishes with a touch of vanilla.
The warming glow of white wax
Our signature white wax doesn't just keep our candles looking classic, it helps them emit a bright, pure light which fills the room with a warming glow! Another key point is that our white candles ensure our products are décor neutral and look beautiful in any room of the home.